Sunset Hearth & Home
With more than 17 years of experience in the stove and hearth industry, there's no one better for sales, installation, service and maintenance when it comes to stoves, fireplaces and ductless systems. Sunset Hearth & Home is here to ensure you're making a smart investment in a quality product, with experts on your side to help you make the most of it each and every day.
Your Complete Resource for Stoves and Fireplaces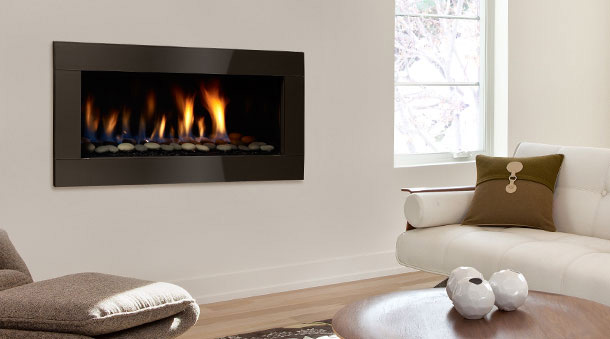 When it comes to gas fireplaces and wood, gas and pellet stoves in Central Oregon, it takes an experienced company to provide you with the insight and foresight needed to make a sound investment in these amenities. Moreover, after you've made that investment, you'll also need a company on your side that can assist you in the maintenance, service and repair of that investment. Sunset Hearth & Home is here to make sure you're getting all of this and more—from our installation of your first stove or fireplace, to continued maintenance and service, and beyond.
As the area leader for pellet, gas and wood stoves in Central Oregon, we've got no shortage of experience in working with installation of all sizes and capacities, delivering what they need to remain at peak functional efficiency. We also stock just about any parts or products you need if you're the proud owner of a gas fireplace, ductless AC unit or BBQ grill! It's our mission to ensure all of your amenities are serving you as they should be. We know every product in our inventory, every component within each product and the nuances of every brand that manufactures these quality products, meaning we're fully equipped with the expertise to provide you with unmatched service. Take a look at just a few more reasons we're so widely trusted when it comes to stoves, fireplaces and beyond:
We're a Chimney Safety Institute of America (CSIA) certified chimney sweep.
We're a National Fireplace Institute (NFI) accredited company.
We're a member of the Oregon Hearth Patio and Barbecue Association (OHPBA).
We have end-to-end project management capabilities!
We can work with you to design your ideal stove or fireplace installation.
Get an Estimate on Service Today!
Installing a brand new gas fireplace? Need maintenance or repairs for your wood stove? Get in touch with us today for a quote on service! We're always happy to help.
Providing Chimney Sweeping, Fireplaces, and Wood Stoves in:
Central Oregon
Deschutes County, OR
Jefferson County, OR
Crook County, OR
Prineville, OR
Bend, OR
Redmond, OR
Madras, OR
Sisters, OR
La Pine, OR
Culver, OR
Metolius, OR